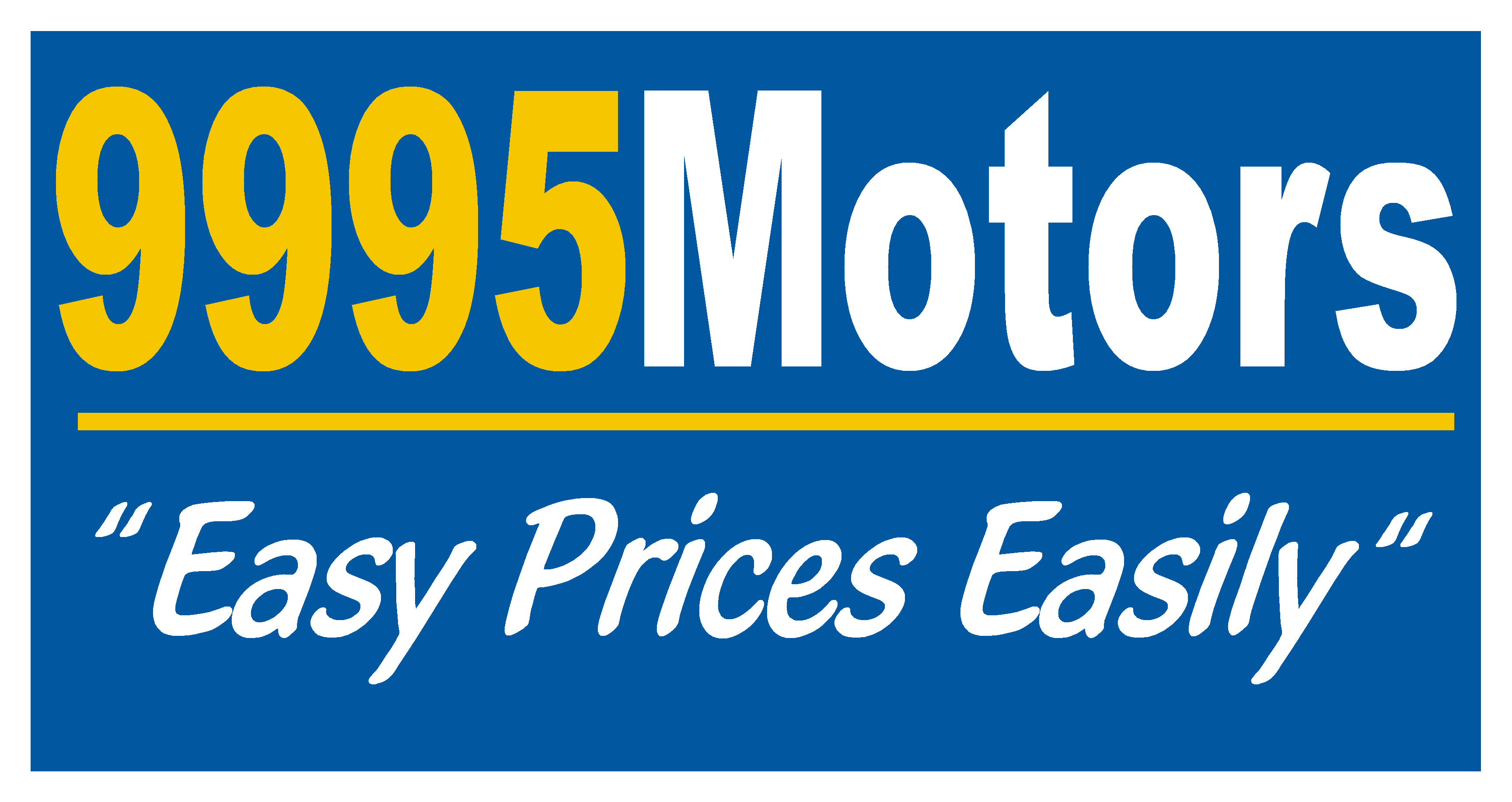 Welcome to 9995 Motors - Your High Integrity, Low Hassle Used Car Source. Our Mission? Provide reliable transportation for the budget minded.
We Treat The Used Car Consumer like a New Car Consumer both cash and Buy Here/Pay Here.

Have Some Questions On How To Buy A Used Car Or How To Get A Car Loan With Little or No Credit?
Take this quiz and see if 9995 Motors is The Right Place For You:
Feel like new cars are way out of reach?
Think used cars at national used car chains are also too expensive?
Worried about the $10k cars or how you are treated at other used car lots?

Had a hassle buying from another consumer?

Need dealer financing or want to pay cash?

Busy and need to get in and out in under a couple of hours?




Uncomfortable with haggling?
If You Said Yes To Any Of The Above, 9995 Motors might be the right place for you!
Read On For Answers to the Most Popular Questions:
HOW DO I BUY A USED CAR?
Calculate 10% of monthly gross income - that's what you should spend for payments, insurance and maintenance
Get your down-payment cash together - the more the merrier as that lowers your monthly payment and loan amount
Check your credit score & visit your bank to see if you can get bank financing. If not, we do dealer financing



Think about your needs, not your wants!
Call us or come by so we can discuss your specific situation and options tailored to you



What About Cash Purchases?

Cash is a wonderful thing. If you have some, great. If you can get your own financing, wonderful. Take a look at what we have and stop in. But if not...
What About Dealer Financing?
9995 Motors has a finance license and is the lender for you. Dealer financing is a little different in that it's less about finding the perfect car and more about us deciding to finance you with our own money. So think needs versus wants, such as getting approved & back on the road. You stay on the road by doing your part: make sure you make your payments, keep it insured and maintained.
What About Price?

Value is more important than price. We fix them a lot so our prices are higher. But what is the value of improved odds you won't get stuck with a maor repair? Price is relative: My cars aren't cheap but they are a good value - I price based on what I've invested to find them and repair them so you might not have to do as much. We use national repair chains or local repair shops so the repair work is warranted when I prepare the vehicle for sale to pass inspection.
What is the value of being able to get back to work? What is the value of a decent used car for your son or daughter? Priceless. With Buy Here Pay Here dealer financing, the most important thing is helping you get you back on the road. Interest rates for Buy Here/Pay Here are high. Why? 1/3 of Buy Here Pay Here clients are repoed & there can be major dealer losses. The dealer has to determine the risk premium for putting his money on the street.
What Does High Integrity, Low Hassle Mean?
9995 Motors is a no haggle/no hassle dealership. 100% of my clients see a vehicle, all me with questions and make an appointment so we can discuss and decide what's best for you. I take care of any and all kinds of clients. Period.
Low Hassle: Who likes haggling? No one! It's stressful and wastes precious time. I've priced them based on what I've invested - it's that simple. Swing by any time to look at our inventory or just call and set an appointment! I can get you back on the road in under two hours.
Net Net:
9995 Motors is a new kind of used car dealership - a no hassle, high integrity dealer selling clean cars for cash or with in-house financing options in under 2 hours. Drop by northwest of The Woodlands near Home Depot and Next to Sonic: 6010 FM 1488, Magnolia, TX 77354, call us at 936-524-0948 or email us at motors9995@yahoo.com today!
For helpful hints on car buying check our blog at: http://yourcarbusinessinsider.blogspot.com/
2009 Ford F150 Super Cab XL 4X4 - $10,995
Lots of Mods on this truck with bedliner. Perfect for student or work truck. Easy clean out rubber mat flooring, roll down windows minimize electrical failures! 149k miles.