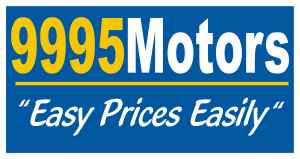 Welcome to the 9995 Motors!
Take this quick quiz and see if we have what you're looking for:
Don't want to pay $25k for a used car or truck?

Always wondered what you can get for around $10K?

Incredibly busy and want to get in and out in under a couple of hours?

Need a truck for yourself or your student?

Uncomfortable with haggling?

Had a bad dealer experience?

Tried a $5k car and got stuck with bills?

Just need to get from A to B?

Too much debt or don't want any more?

Not so great credit from a temporary setback but have $1500 saved?
If you said yes to
any
of the 10 questions,
9995 Motors is the place for you.
Cash Cars
Cash is a wonderful thing. If you have some, great. If you can get your own financing, wonderful. Take a look at what we have and stop in. But if not...
Dealer Financing
9995 Motors has a finance license and can act as the lender for you. Dealer financing is a little different in that it's less about finding the perfect car and more about making sure you make your payments & keep it insured. Just give me confidence you will maintain the vehicle (yes there will be maintenance and repair), keep your address and cell phone number current, and the rest is easy.
No Haggle/No Hassle/Appointment Based
9995 Motors is a no haggle/no hassle dealership. Who likes haggling? No one! And it wastes your precious time. We do repairs on most vehicles so you may not have to. Our prices are higher in some instances but based on the repairs we did, all from reputable chains or local garages, all warranted at time of service. You can swing by any time to look at our inventory or just call and set an appointment and we'll meet you there!
So 9995 Motors is a new kind of used car dealership - a no haggle, high integrity dealer selling clean cars and trucks around $9995 (hence the name) with in-house financing options in under 2 hours.
Below you will find our current inventory pictures as well as some information on each one to help you pick the car or truck that is right for you.
Feel free to visit us just north of the Woodlands west off 45 north at 6010 FM 1488, Magnolia, TX 77354, call us at 936-524-0948 to buy or e-mail us at motors9995@yahoo.com with questions today!
For helpful hints on car buying check our blog at: http://yourcarbusinessinsider.blogspot.com/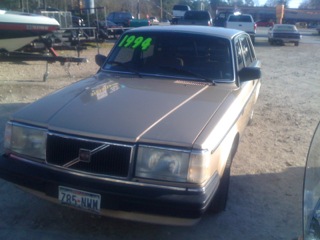 1990 Volvo 240 - $1500 cash
Don't have time to fix this one. Title only transaction i.e. you need to fix the taillight, the AC, probably new right wheel, pass inspection, etc. to register. Project car or parts car.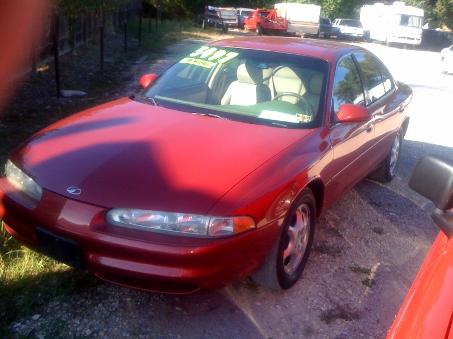 1998 Oldsmobile Intrigue - $2995 CASH or $999 down
Low 86k miles but some wear and tear. Was my mothers and then my son's. Now it's your turn!
If you need to get to work or school and want basic transportation, this is the vehicle for you.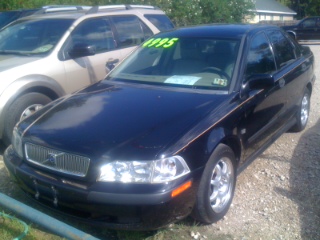 2002 Volvo S40 - $4995 or $999 Down
195 K miles with a rebuilt engine and AC. Perfect get to work car, get back on your feet car. Some internal & external roughness but gets you to work. COLD AS ICE!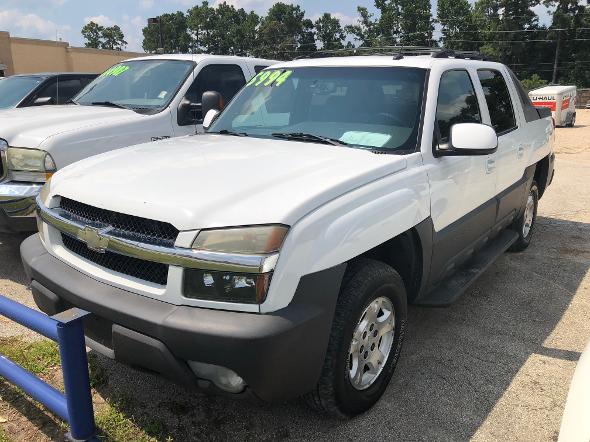 2003 Chevrolet Avalanche - $5495 or $999 Down
High mileage 309k but quite nice inside, Cold AC. Would get you to work and back with all your gear. Rust a Rama from Minneapolis but new tires all around.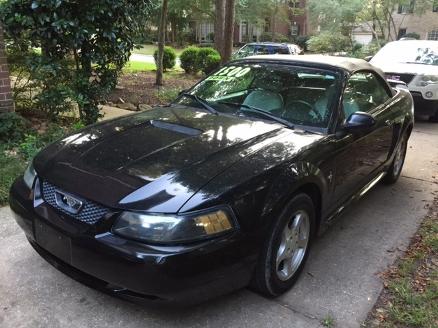 2003 Ford Mustang - Unleash The Ponies! - $6995 or $999 Down
150k miles on this cool convertible! New roof and suspension. Let the wind blow through your hair in this one. Everyones dream machine.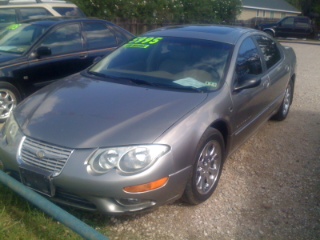 1999 Chrysler 300M - Low 88k miles - $6995 or $999 down payment
Need room for 5? This luxury cruiser will get you there with lots of trunk and interior room. COLD AC.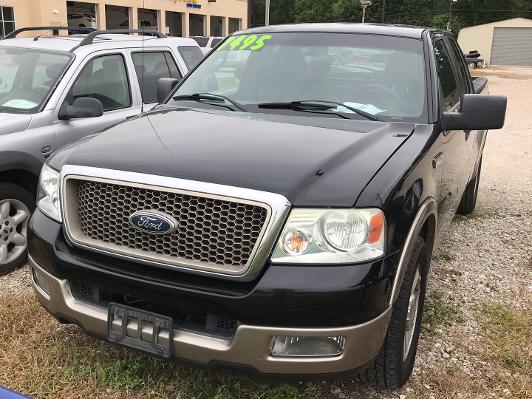 2005 F150 - 175k Miles - $7495
Clean as a whistle Supercab with bedliner. Perfect for student or parent. Leather interior.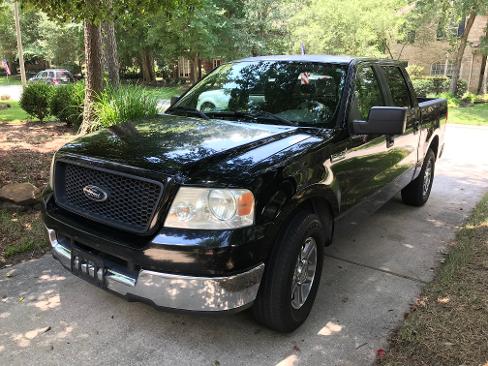 2005 F150 - $8495 or $2000 Down - 178k Miles
Fresh brake, rotorss & timing chain tensioner. 4 Doors. Some wear and tear but Michelin tires, tow ready. Room for 6 plus all your gear.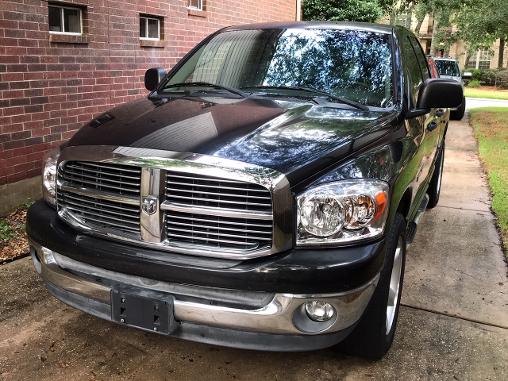 2007 Dodge Quad Cab - Low 131k Miles - $8995
Solid truck for work or play. Room for yourself plus others and your gear. Bedliner.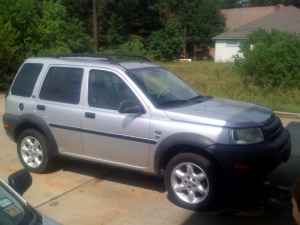 2003 Land Rover Freelander - Low 79k Miles, $9,995, $999 Down
AWD vehicle.
Drive what the queen drives (maybe she should stop...)!
Quirky car but right for the right person. Cold AC.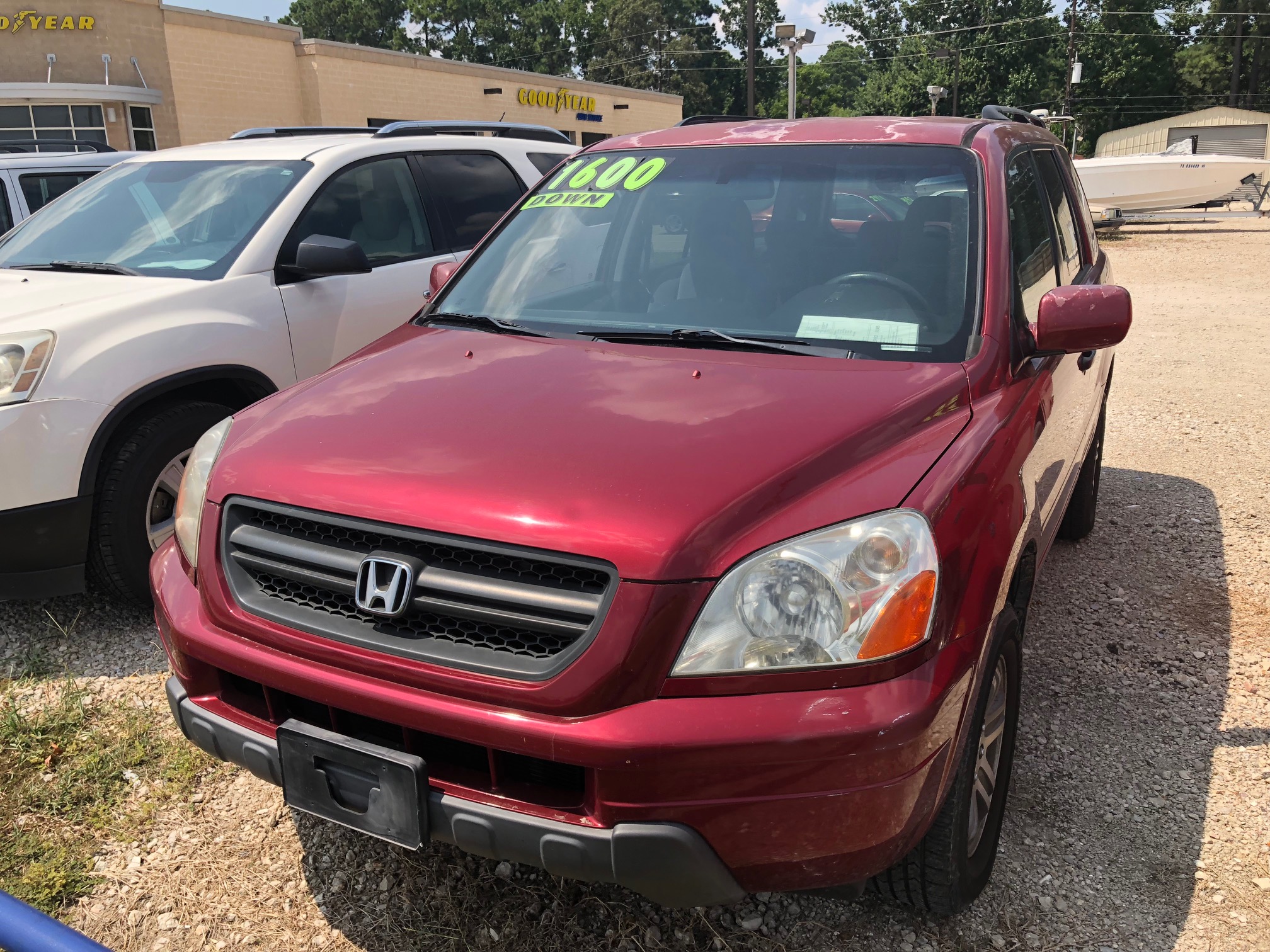 2003 Honda Pilot - $11,995 $999 Down
159k Miles on this versatile people hauler - seats 7 or hauls all your stuff. All wheel drive for trips in the rain. New 4 WD transmission.
Honda reliability at the price of a Ford. COLD AC.
2006 Toyota Tundra Quad Cab - $13,500 or $2000 Down
Sporty truck for fun & all your friends. Invested heavily in tires & brakes and catalytic converters, etc. so should run for quite a while.