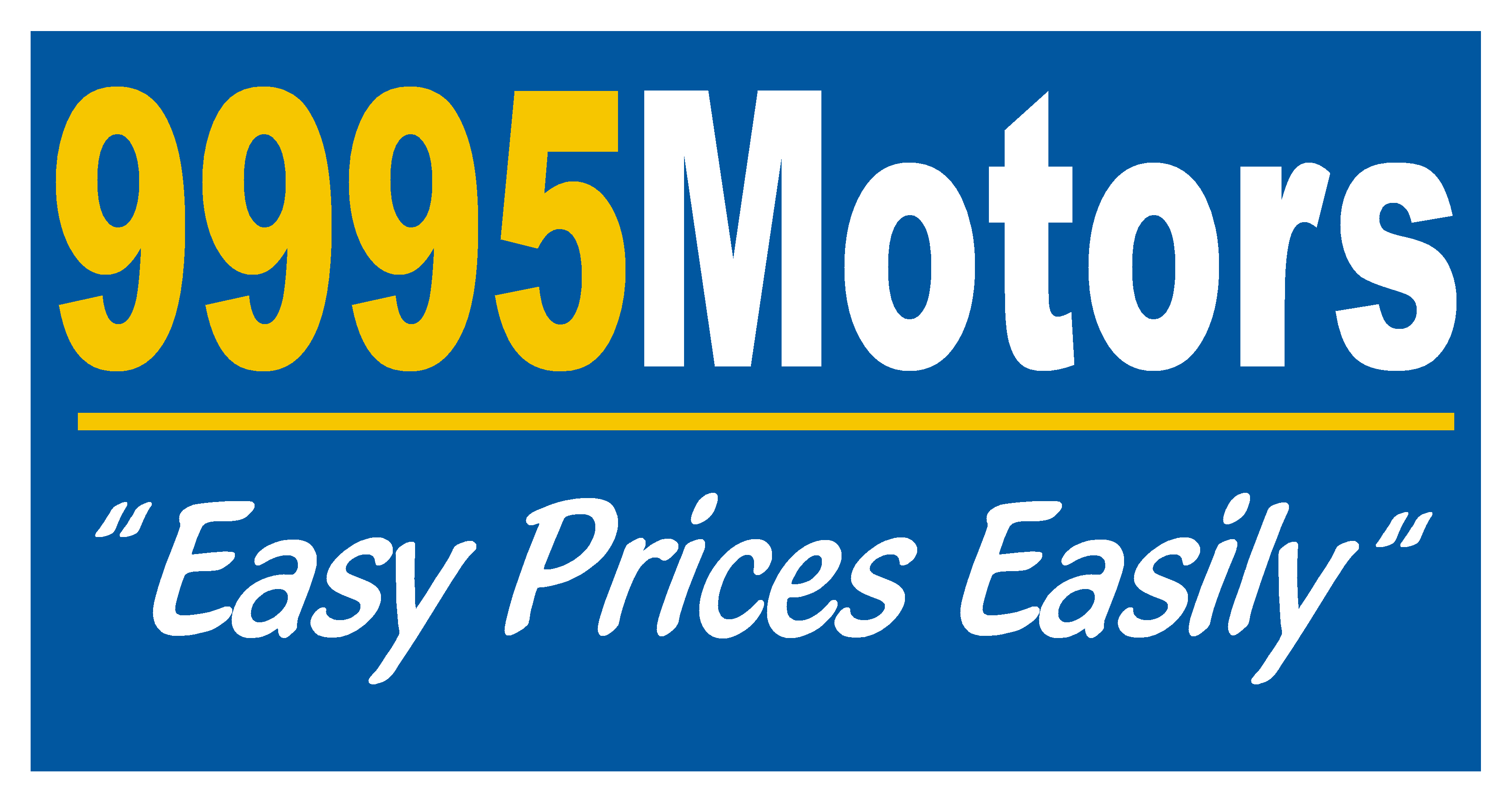 Welcome to 9995 Motors - Your High Integrity, Low Hassle Used Car Source.
Have Some Questions On How To Buy A Used Car Or How To Get A Car Loan With Little or No Credit?
Take this quiz and see if 9995 Motors is The Right Place For You:
Feel like new cars are way out of reach?
Think used cars at national used car chains are also too expensive?
Worried about the $5k cars or how you are treated at other used car lots?

Had a hassle buying from another consumer?

Need dealer financing or want to pay cash?

Busy and need to get in and out in under a couple of hours?




Uncomfortable with haggling?
If You Said Yes To Any Of The Above, 9995 Motors might be the right place for you!
Read On For Answers to the Most Popular Questions:
HOW DO I BUY A USED CAR?
Calculate 10% of monthly gross income - that's what you should spend for payments, insurance and maintenance
Get your down-payment cash together - the more the merrier as that lowers your monthly payment and loan amount
Check your credit score & visit your bank to see if you can get bank financing



Think about your needs, not your wants
Browse sites such as KBB to see what's out there, check out our inventory below
Call us or come by so we can discuss your specific situation and options tailored to you
What About Cash Purchases?

Cash is a wonderful thing. If you have some, great. If you can get your own financing, wonderful. Take a look at what we have and stop in. But if not...
What About Dealer Financing?
9995 Motors has a finance license and is the lender for you. Dealer financing is a little different in that it's less about finding the perfect car and more about needs versus wants, such as getting approved & back on the road. You stay on the road by doing your part: make sure you make your payments, keep it insured, and maintain the vehicle.
What About Price?

Value is more important than price. What is the value of being able to get back to work? What is the value of a decent used car for your son or daughter? Priceless. With Buy Here Pay Here dealer financing, the most important thing is helping get your life back together and get you back on the road. The dealer has to determine the risk premium for putting his money on the street. Price is relative: My cars aren't cheap but they are a good value - I price based on what I've invested to find them and repair them so you might not have to do as much. We use national repair chains or local repair shops so the repair work is warranted when I prepare the vehicle for sale to pass inspection.
What Does High Integrity, Low Hassle Mean?
9995 Motors is a no haggle/no hassle dealership. I drive every vehicle myself and so do many of my own family members. If I would not put myself in the vehicle, I would not put you in it either. I take care of any and all kinds of clients. Period. Low Hassle: Who likes haggling? No one! It's stressful and wastes precious time. I've priced them based on what I've invested - it's that simple. Swing by any time to look at our inventory or just call and set an appointment! I can get you back on the road in under two hours.
Net Net:
9995 Motors is a new kind of used car dealership - a no hassle, high integrity dealer selling clean cars with in-house financing options in under 2 hours. Drop by northwest of The Woodlands near Home Depot and Next to Sonic: 6010 FM 1488, Magnolia, TX 77354, callus at 936-524-0948 or email us at motors9995@yahoo.com today!
For helpful hints on car buying check our blog at: http://yourcarbusinessinsider.blogspot.com/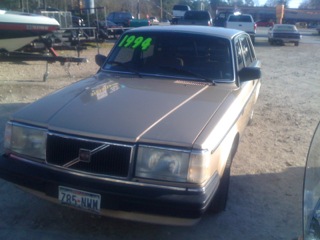 1990 Volvo 240 - $1500 cash
Don't have time to fix this one. Title only transaction i.e. you need to fix the taillight, the AC, probably new right wheel, pass inspection, etc. to register. Project car or parts car.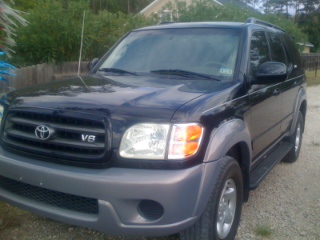 2001 Toyota Sequoia SRS Large SUV - $4495 or $1000 Down
250k miles on this family hauler but many more to go. Seats 7 comfortably and all your gear.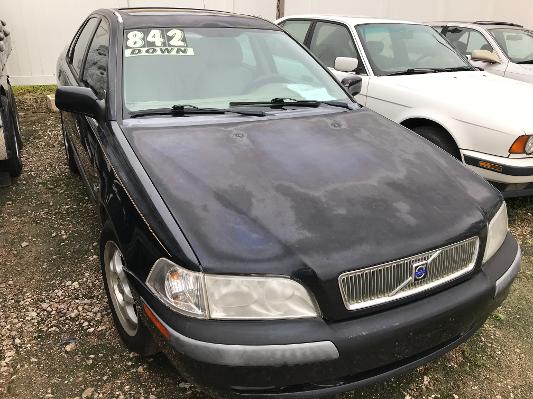 2002 Volvo S40 - $4995 or $999 Down
195 K miles with a rebuilt engine and AC. Perfect get to work car, get back on your feet car. Some internal & external roughness but gets you to work. COLD AS ICE!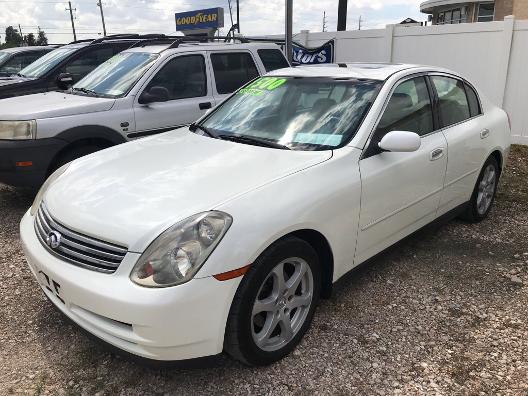 2003 Infiniti G35 - $5,495 or $1500 Down
Clean, luxurious family car perfect for first job or getting around town in style. Leather, loaded, New tires!Powerful! 171k miles.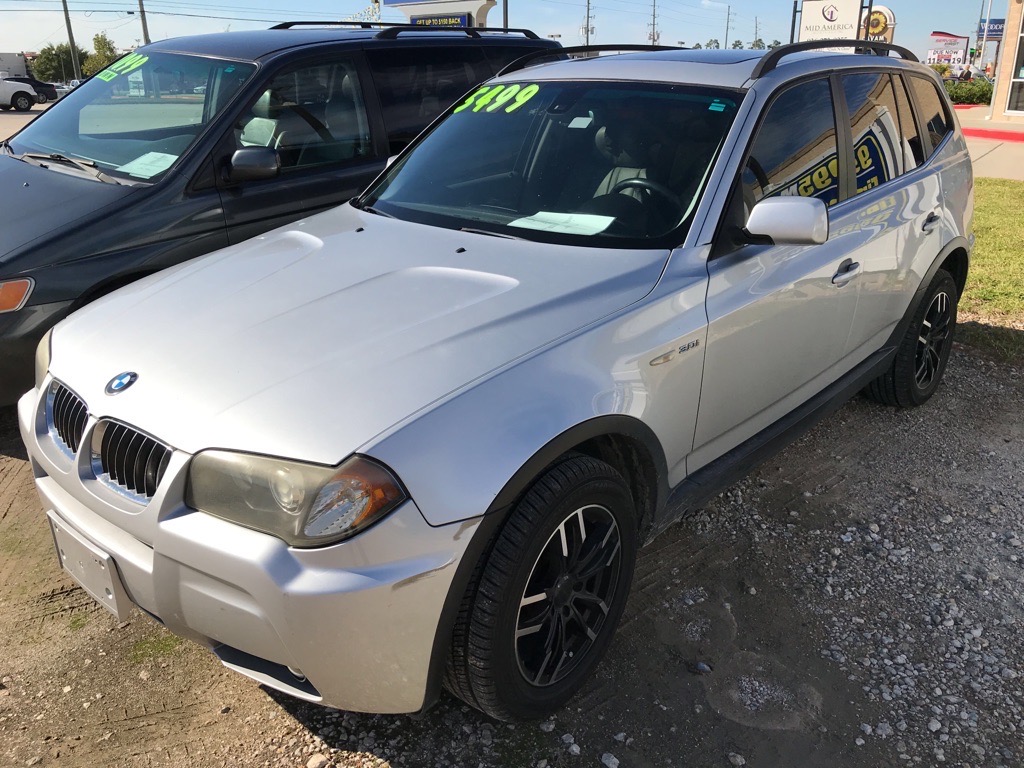 2006 BMW X3 SUV - $5995 or $2000 Down
152k miles on this luxurious, sport SUV. Whether selling real estate or a student at college, this unit is ready to go.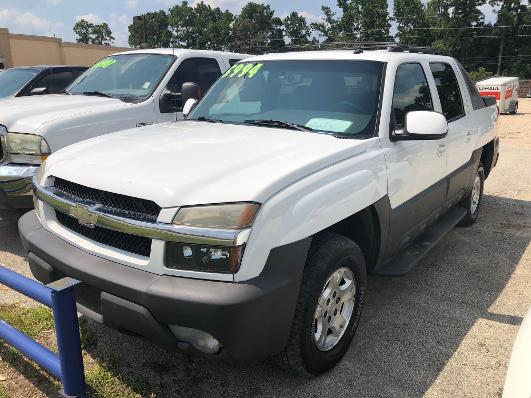 2003 Chevrolet Avalanche - $5495 or $999 Down
High mileage 309k but quite nice inside, Cold AC. Would get you to work and back with all your gear. Rust a Rama from Minneapolis but new tires all around.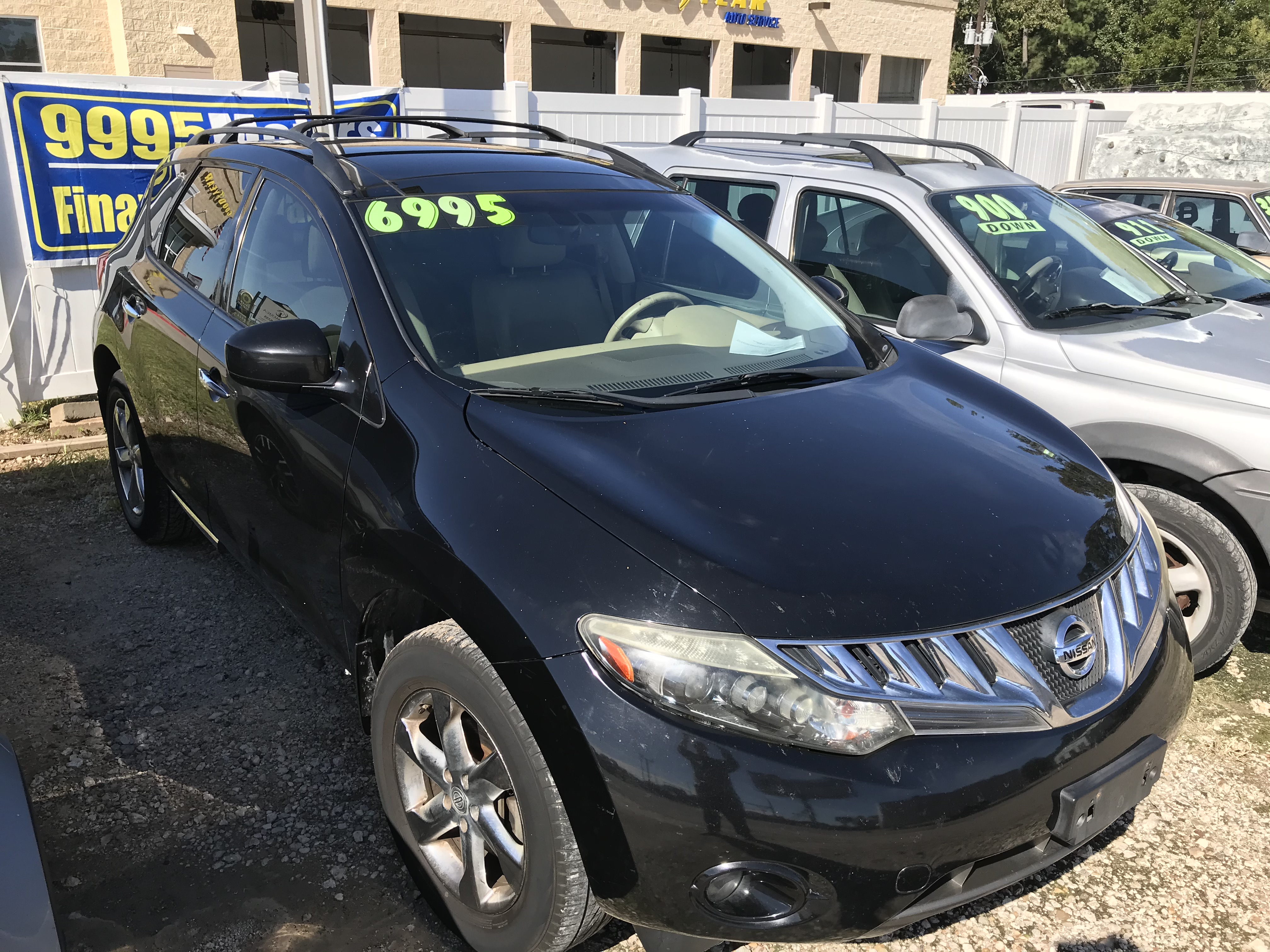 2009 Nissan Murano - $9995 or $2500 Down
Solid, luxurious mid-sized SUV with leather seating. Very roomy interior.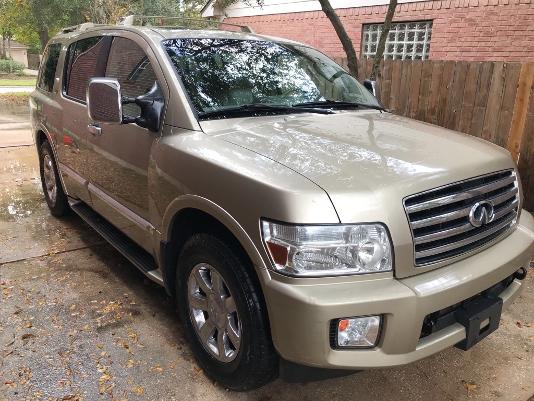 2004 Infiniti QX 56 Large SUV - 148k Miles - $6995 or $1500 Down
Cool luxury hauler for up to 7 people. Short wheelbase for easy turns. Nice and wide for protection. Loaded to the gills including leather.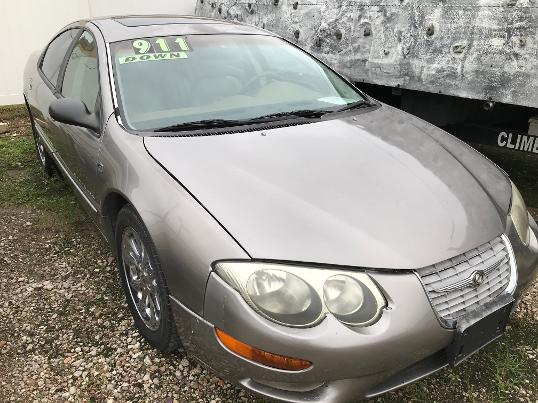 1999 Chrysler 300M - Low 88k Miles - $8495 or $999 Down
Need lots of room for 5? Want under 100k miles? This powerful sports luxury cruiser is right up your alley. Lots of trunk and interior space. Cold AC.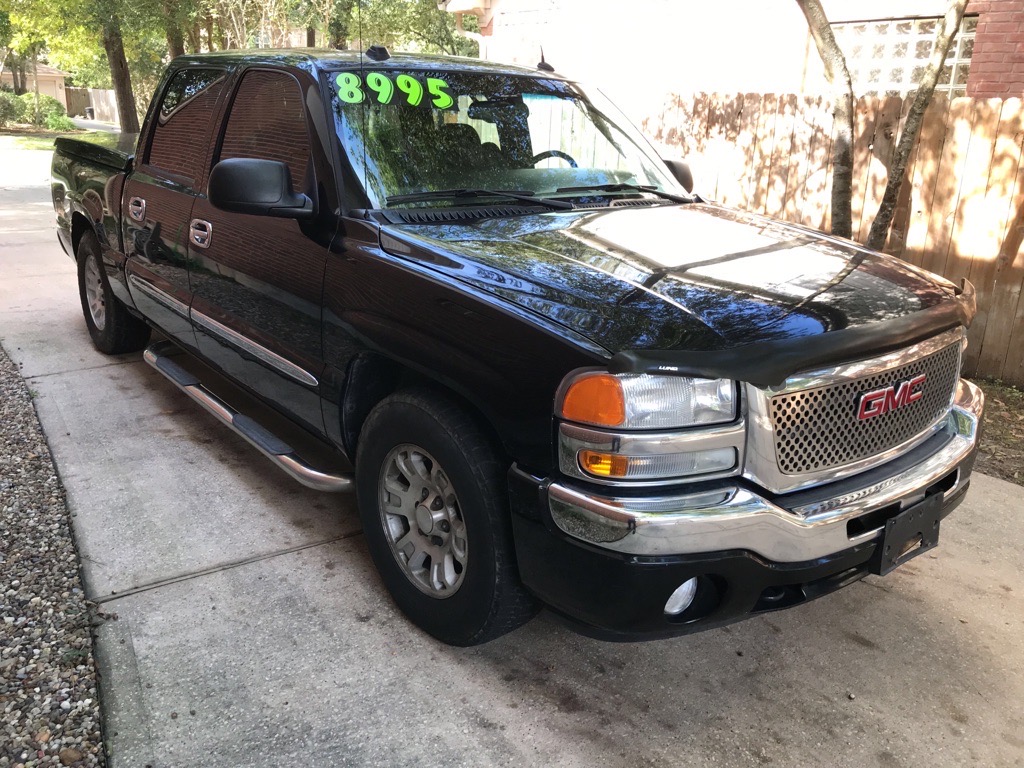 2005 GMC Sierra Pickup - $8495 or $3000 Down
Immaculate with 188k miles. Includes Tonneau cover.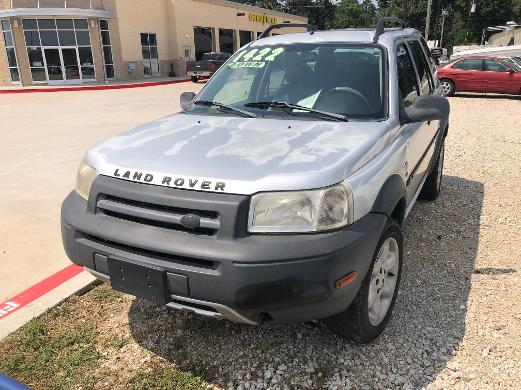 2003 Land Rover Freelander - Low 79k Miles, $9,995 - $999 Down
AWD vehicle. Drive what the queen drives (maybe she should stop...)! Quirky car but right for the right person. Cold AC.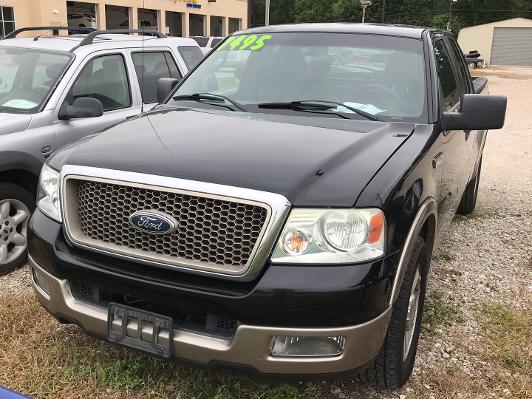 2005 F150 4x2- 175k Miles - $9995 or $2k Down
Clean as a whistle Supercab with bedliner. Perfect for student or work truck. Leather interior. 175k miles.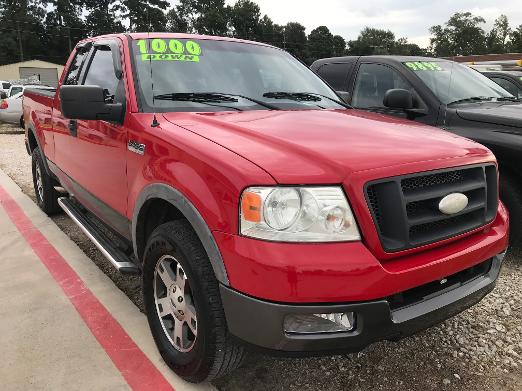 2004 F150 4x4- $10,495 or $1500 Down - New Engine, Transmission, Tires
High mileage truck but gets you do work and back. Bedliner. New engine and transmission could get you to 500k miles! 286k miles.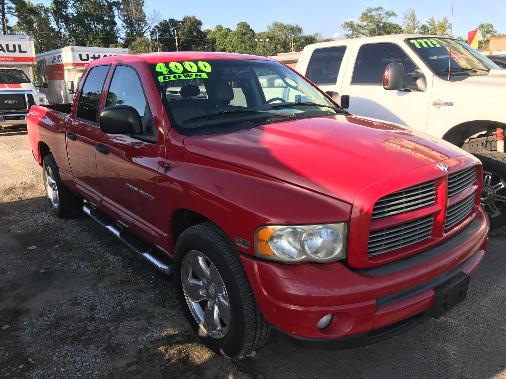 2004 Dodge Ram 1500 ST 4x2 - LOW 81 K Miles,- $9995 or $4k Down
Perfect 4x2 for work, ranch or student. Very clean and room for all your gear. Spray In Bedliner, 5.7l Hemi.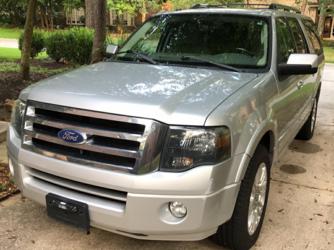 2011 Ford Expedition - Extended Length - $11,995 or $3k Down
Need to move an army in style with all their sports gear? 176k miles on this behemoth but ready for the road ahead.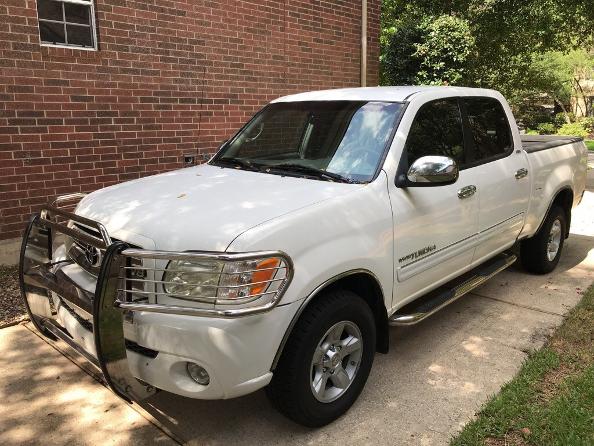 2006 Toyota Tundra Quad Cab - $12,995 Or$4000 Down
Sporty truck for fun & all your friends. Invested heavily in tires & brakes and catalytic converters, etc. so should run for quite a while. 158k miles.